On the map below you'll find an overview about the complete trip: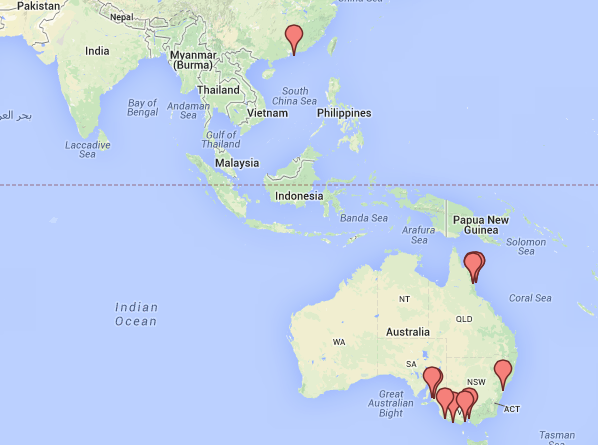 You can find all pictures of the stop over in Hong Kong in the picasa gallery below.
My view of Hong Kong was mainly built by the old James Bond movies before that visit. I have to admit, things changed a lot in the last 40 years 🙂
The city is much more cleaner than I expected. If there weren't Chinese people everywhere you could be also in one of the major cities in Europe.
Our hotel, the Harbour Grand, was located on the Kowloon site direct at the sea. We had a very nice few to the Hong Kong side from the hotel. On the first day of our visit, we went for the Hong Kong side, mainly the Peak. After 90 min in the queue at the tram station we decided to stay and wait for sun set 🙂
The second day we spent on the Kowloon site. One of my goals was to get some nice shoots of typical Hong Kong / Asian things. The colorful ads were very special.
I'm not sure if Swiss workers would walk on these bamboo scaffolds!?!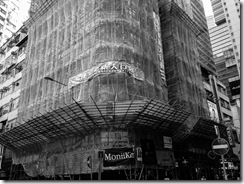 After the laser show, it's time to say good bye. Tomorrow morning we have to get up 5.30 to catch the plain to London 🙁